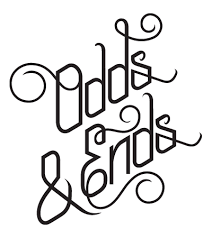 That Time V Had a Religious Experience
V goes to a church pre-school four days a week.  After I drop off M and C at school, we make our way back to her school where we walk in for early morning care.  V is like Norm from "Cheers" (look it up, millenials); the minute she crosses the threshold, the other children spy her and yell out her name, like "Hey girl! Where you been?!" and of course, V eats that junk up with a knife, fork, spoon and bib tied around her neck. The other day, we walked in to her usual roaring greeting.  However, before V could stop to acknowledge her fans, something in near the coat hooks caught her eye.  In the wall cubby beside the coat-hooks, just at her eye level, was what looked like a paper doll.   She walked over to it, pulled it out and examined it thoroughly.   The figure was dressed in a white robe, sandals and had a red sash draped across his shoulder. Turning it over in her hands, V was unable to identify the figure.  As she started to turn to her teacher, Mrs. S turns to me and says, "Looks like V found Jesus!" And not a moment too soon (#amirite?).
That Time I Had (Another) #Pinterestfail
I'm late on getting these cards out this year. We had a few false starts with the concept that I was going for this year.  My mom gets the girls holiday pajamas and my goal was to duplicate this image:
I got a backdrop. I got lights. I got everyone in the jammies. I got the hair done, the tree up, and the area lit.  It was a full on photo production, complete with tripods and lights. I wrapped up the girls, slapped some bows over their lips, plugged in the lights and that's when it went downhill.  Someone was too hot. Someone's bow fell off.  Someone got a headache from the flash. Someone fell into the Christmas tree.  Someone had to use the toilet, "really, really badly". 
Stupid Pinterest.  Stupid overachieving tendencies. 
I disassembled the set. I took the lights back to Target.  I went with Plan B on the Christmas card, which still came out really well (and I scored 40% plus free shipping which was awesome). The girls will wear their Christmas jammies on Christmas Eve and I'll blow up your IG feed with all of their coordinated merrymaking.  You're welcome.
That Time The Kids Tried to Get Me A New Car
Speaking of Christmas, I think I'm done with the shopping. The girls had their lists written, decorated and in their stockings ever since the Saturday after Thanksgiving.  Thankfully, there haven't been any amendments to them. Everything that I've picked up is wrapped and tucked away from prying eyes.  The Hubs didn't do too badly this year, either. Every year he says he doesn't need anything, doesn't want anything and every year, I still Santa still gifts him with a few things. Funny, those things never get returned, so I'm thinking deep down, The Hubs is just a big kid like the rest of us.  As for me, I kind of, sort of put the girls up to telling The Hubs how great it would be if Santa gave mom a new car for Christmas.
I know! I know!  That's what happens when I start thinking out loud.  In my defense, my car has been consistently going to pieces over the last few months.  We've had the hydraulics fixed. We've had the climate control fixed. We've had the fuel line replaced.  We've had the tires replaced. Some things are just general maintenance, and some things are just the car being like, "I think I'll just stop working, thanks." And while I'm grateful for all of the bells and whistles in the car, there is one that causes me the most headache: the DVD player.  We've had my car for close to 5 years and I still don't know how to operate the DVD player without pushing a bajillion buttons and asking "Is it working? Is it playing? Can you hear it?" eighty-eighty thousand times.
It's gotten to the point where I've just told the girls that it's broken so I don't have to mess with it.  But, back to my wishful thinking out loud. So the last thing to give up the ghost was the climate control.  This was just after Thanksgiving when it was pretty chilly. My vents only blew cold air and only at max velocity.  I couldn't turn it down and I couldn't turn it off.  Into the shop it went and out came my musings for a car with a working climate control system, BlueTooth capability, a working rear windshield wiper (long story), and a digital dashboard. The girls heard this wishlist and started chimed in with their need (their words) for DVD players in the headrests.  Jokingly, I said, "Yeah, tell Daddy that's what I want to Christmas." And do you know, those little chickies started rehearsing dialogue on what they would say? And then they actually followed through! Several times!
One time, we were sitting around the dinner table and M casually asked what each of us wanted for Christmas.  When it got to my turn, she interrupted, turned to her father and said, "You know what would be great? If you got Mom a new car for Christmas. Like, you go when we're asleep and drive it home and put a big red bow on it and then on Christmas morning you open the door and there it is and it has a DVD player in it with the screens in the headrest!"
Then she looked at me and winked:
That Time I Wore High Heels
So, the day before Thanksgiving, I had an appointment with my doctor about the status of my ankle. It's been eight months since my surgery and at my last appointment, I told him my goal was to be in heels by the end of the year.  After going over my case for the new batch of students that trail behind him like the tail of a comet, he gave me the thumbs up on everything with the exception of kicking motions.  That seems random I know. Let me explain. Kicking and pointing my foot are challenging because my extensor tendon healed in a flexed position.  While I do want to loosen it up, neither I nor my doc want to be super aggressive and potentially undo everything that we've worked so hard on.  A few appointments back, when he said I could exercise, he said to avoid kicking motions where you point your toes because that could loosen things up and we'd be back to square one.  At the last appointment, I asked about the kicking motions.
"Is kicking vital to your day to day activities?" he asked. Such a comedian, this guy.  No, doc, but one thing that involves pointing the toe — at least a little bit — is swimming. Long story shot, swimming is good. Kicking or trying to bend it like Beckham is bad.  If I have to kick, he told me, use the instep or the bottom of my foot.  And then he proceeded to demonstrate, hoisting his leg in the air so that the sole of his shoe was perpendicular to the floor.  The med students took copious notes on that one.
In any event, your girl slipped back into her red bottoms several weeks later to kick off the holiday party season.  I had to work some practice time in there before hand; couldn't make my triumphant return looking like a newborn foal about the legs!
And just in time for the holidays, there are a few pairs of heels that I would be happy to unwrap on the 25th.  Just think, wouldn't these be the perfect shoe to wear when I walk out of the house to get into my new car. . .with the DVD system that has screens in the headrests?
Got Any Odds and Ends To Share? Tell Me About It In The Comments!