I work-out five days a week.  I try to vary my routine, but I am a creature of habit. I have a limited amount of time to put in some work to get some desired results.  I was describing my gym routine to a friend the other day and was struck by the (IMO) enormity of what I do.
Every morning, I start with the five-minute plank exercise: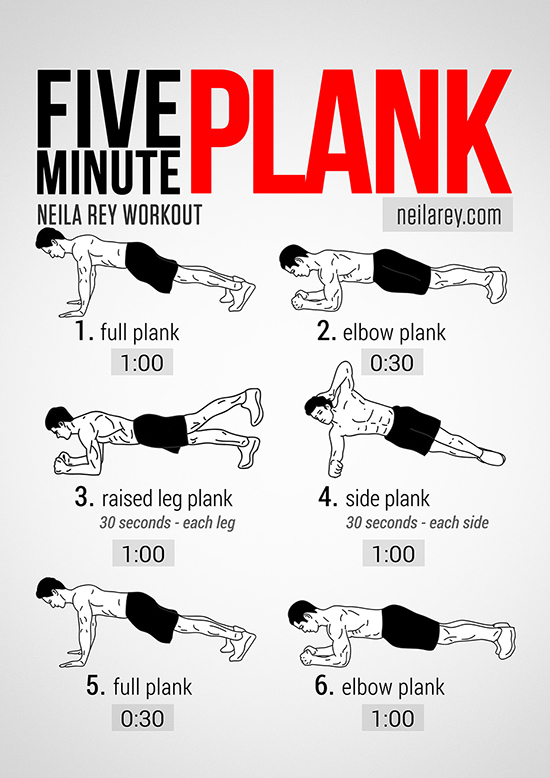 Well, it's more like a four-minute plank, because I skip the alternating ankle raise.  I'm working my way up to that.  After those sweat producing four minutes,  I move onto some ab work, specifically this:
I'm behind a few days, but I'm doing it. As for seeing results, well, we all know that I have a sweet tooth.  I can feel the muscles toughening up, but all that sweet, sweet lovin' has encased them in a protective layer that is seemingly impenetrable.  So, I head to the gym.
Monday/Wednesday/Friday
I start with 30 minutes on the treadmill.  I fired up that Couch to 5K app on my iPad and have begun to pound the treadmill again.  It's been easily 18 months since I last ran, owing to the tendon tear, surgery and so forth.  I had been given the go ahead by my doc to run and do whatever exercise I felt comfortable doing. I always saw the best results with running.  I always hated doing it, but felt invigorated afterward.  I felt like I had worked hard for those 40 minutes and 3.1 miles.  Going into it this time, however, I was afraid that I would fall flat on my face.  See, although my extensor tendon is repaired, my gait is not completely corrected.  I don't walk heel-toe on my left leg the way I do on my right.  I toe-heel, which is troubling. I trip and stumble over flat ground if I'm not consciously thinking about raising my feet to walk.  Trying to keep that in mind while running seemd near impossible and a guaranteed way for me to chewing up the sidewalk.  Still, I wanted to get over my fear of falling and figured the sooner I laced up, the better.  Once I got it out of the way (because I'm convinced, it's bound to happen), then I could just run and not think about anything else.
I'm about two weeks into this running program and I'm feeling pretty good. I haven't fallen (yet). My running style has altered a bit in that my hands are palm down, hovering over the treadmill rails in case I feel myself losing my balance.  I consciously remind myself to lift my feet, so I've got this 1000 yard stare going on as I chant, "Lift! Lift! Lift!" to myself with every stride. And then sometimes, I lip sync along to whatever song comes through the earbuds.  It makes for an interesting tableau.
Once I've finished my 3o minutes on the treadmill, I head over to the weights.  I'm trying to be more purposeful with what I lift and which muscle groups I target.  I remember reading an article about "gym hacks" and how to be efficient with your exercises.  Do I want lighter weight and more reps or heavier weight with fewer reps? Do I lift until tired or lift until tired plus one?  Should I stand in front of the mirror to check my posture or to watch the muscles expand and contract? There is quite a bit of thought going on here and I haven't even picked up the dumbbell yet.  Ultimately, I end up doing the same routine: triceps dips using my own weight. Then, using 10-15 lbs, I follow up with  shoulder shrugs, bicep curls, overhead press, chest press, and fly. I do about 50 squats and finish up with the stair-climber for about 25 minutes.
For some, this is probably a whole lot of nothing, but for me, this is a good bit of work.  I feel challenged in my exercises and I feel accomplished when I'm finished.
Tuesday/Thursday
Swim days! I started taking swimming lessons over a year ago.  I wanted to M and C to be on swim team at the pool last summer and I figured if I took lessons, it might motivate them to take lessons, too.  Well, I took the lessons and they were mightily unimpressed.  It didn't bother me, though, because I was able to add something different to my routine.
Swimming requires quite a bit of thinking, which I was entirely unprepared for.  Prior to my lessons, I would get in the pool, start moving and be ready to just let the water take me to it's shadowy depths about half-way down the lane.  Turns out, I was expending way too much energy on my strokes, I was kicking with my feet, and I was waiting to long between breaths.  All of this I found out during my first lesson.  Three things that are easily corrected took way too much brainpower for me to manage in addition to "don't drown".  If I remembered to kick with my legs, then I was waiting four or five counts between breaths. I remembered to breathe on "three", then I was making big scooping motions with my arms instead of letting them slice out and back into the water.  But, here I am close to a year later, swimming thirty laps twice a week and I haven't sunk yet!
Recently, I started incorporating the backstroke into my drills, which provided me with another set of instructions to remember.  The arm motions require that your thumb comes out of the water first, while your pinkie finger leads your arm back into the water. And you have to kick, and suck your belly button into your spine so that your hips point to the ceiling, but don't forget to keep your chin pointed up, too, so that your head is in the water to eliminate drag and when your arms re-enters the water, bend it quickly so that you push the water away from you thereby propelling you down the lane, but watch out for the lane line because you're hand will smack against it splashing water up your nose, so you have to do use forceful exhalation and. . .you know what. . .
I'm just going to stop moving and float for a bit.
After my workouts, I do my best to make good food choices and not eat up all the calories that I just burned off. A fast metabolism was not one of the goodies I got from the genetic mixing bowl.  I'm not doing this to drop five pounds or run around without Spanx or what have you. I'm at an age where I have to work this hard to maintain this level of health. I suppose it should be said that I don't have any desire or inclination to eliminate white flour, sugar, or processed foods from my diet.  I cut what I can where I can.  More recently, we've decided to cut out red meat (au revoir, steak frites! je te manque!), switch to turkey bacon/sausage, and I'm even giving up coffee during the week.  Yes, I'm drinking  a cup of tea right now.  I know. . .who is this person?
There is so much to think about when it comes to your health. It goes beyond what your are eating, how much you are eating and where it came from. When you think about going to the gym, you have to think about not only what you're going to do, but how you plan to do it.  Are you using the handrails or are you hands free on the elliptical in order t challenge your sense of balance and target your core? Are your knees over your toes? Are your feet shoulder width apart? Are you wearing running shoes for running and cross trainers for Zumba and Boot Camp? Is your belly button pulled into your spine? Have you wiped down the equipment when you've finished?
More importantly, are you still breathing?
Oh yeah, I knew I had forgotten to do something!